Brief Introduction of Thailand
Thailand has a population of 69.63 million.
Capital: Bangkok
Official languages: Thai
Total area: 513,120 km2
Currency: Thai baht
Economy of Thailand
Thailand is the 8th largest economy in Asia. Thailand has a GDP of about $543 billion. The largest industries of Thailand include:
Cement
Automobiles
Textiles and garments
Footwear
Plastics
Electronics
Computers
Thailand's economy is divided into
Agriculture: 8% of GDP
Manufacturing/Industry: 33.4% of GDP
Services: 58.59% of GDP
The main importers of Thailand's goods are:
China: 12.4% of total exports
United States: 11.2%
Japan: 9.4%
Hong Kong: 5.2%
Vietnam: 4.9%
Malaysia: 4.4%
The main exporters to Thailand are:
China: 12.4% of total exports
United States: 19.9%
Japan: 14.4%
United States: 6.7%
Singapore: 3.6%
Malaysia: 4.4%
South Korea: 3.6%
Steel Use in Thailand
Given the economic growth of Thailand, it is an attractive country for steel trade. Thailand's steel industry is diverse and includes steel mainly for
Construction
manufacturing of automobiles
machinery
appliances
packaging
The construction sector uses about 54% of Indonesia's steel. Manufacturing of automobiles uses about 16%, machinery uses 13%, appliances uses 12%, and packaging uses 5%.
Construction
The construction industry dominates the consumption of steel in Thailand. This industry is still booming and is happening everywhere in the country, often. In Thailand, the construction industry is divided into the public sector and the private sector. Camasteel has supplied materials for the use of construction to many companies.
Thailand Sea port and Trading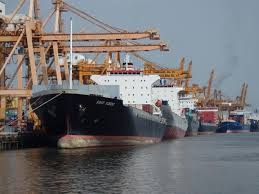 Thailand is accessible by both land and sea. For international trading, the main sea ports are:
Bangkok
Laem Chabang
Map Ta Phut
Rayong
Phuket
Songkhla
Sattahip
For importing the good, Camasteel uses the largest port of Bangkok, Thailand.
What Steel does Thailand import?
According to the latest trade data, Thailand consumes almost triple the amount of flat product finished steel than they do long product finished steel. The main Flat products they have imported include:
The main long products they have imported include:
Thailand is the 5th largest steel importer in the world. Thailand needs to import large amounts of steel because of the high demand. The demand for steel in Thailand averages over double the amount they are actually able to produce.
What regulations are there on importing steel in Thailand?
Everything that gets imported to Thailand needs to be reported to the Customs department and the importer needs to be registered to import the goods and have a digital certificate. In addition, before the goods can be released to the consumer, they are inspected by Customs. Thailand is taking better precautions to prevent importing of low-quality steel and usage in the country.
Why should Thailand import steel?
Availability – Thailand has become in high demand of steel, but they do not have the capacity to produce the amount of steel needed. Therefore, they have had to import a large amount of steel each year.
Steel Cost – Thailand spend over $6 billion each year on imported steel. Given the competition and high production costs, steel is typically more expensive to buy domestically than they are on the world market.
Steel Quality – While most international steel suppliers have good brand reputation and quality, some smaller manufacturers can have variant steel quality. Therefore, Thailand puts regulations in place to make sure imported steel is of high quality.
Where Can I Buy Steel for Thailand?
If you're looking to buy small amounts of steel, there are local options more available for convenience. However, if you are looking to import in bulk and achieve cost savings, Camasteel has been exporting steel to clients in Thailand. Feel free to contact us at [email protected] or WhatsApp us at +86-131-2037-9271 for a FREE quotation.