How to Buy Steel From Chinese Steel Manufacturers in 10 steps
We recently posted some blogs about the premium steel products available at Camasteel.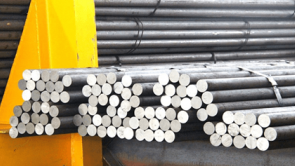 Camasteel steel products (from the left): steel balls, steel grinding rods, pre-painted galvanized iron and steel nails
We also posted some youtube content and we have often been asked by viewers about the international trade process and how to import steel from China. Many of their problems were due to a lack of knowledge regarding the process and legislations, along with not knowing how to manage risks, and finally they were concerned about not knowing reliable Chinese steel manufacturers. Camasteel have drafted an easy-to-follow plan for prospective importers. To reduce corporate risk, and cut costs when importing steel from China, follow the ten simple steps below:
1. Apply for the import qualification to buy steel
Many countries have legislations in place, which have set guidelines which companies and individuals should follow when importing steel goods, such as galvanized iron and steel nails. Correct import qualifications should be retrieved so that your activities are within the bounds of local law.
Obtaining the correct import qualifications may prove challenging in some countries, whereas in other countries it may prove very easy due to the country as a whole relying on imports for economic activity.
Importing regulation factors when you buy steel
If you would like to save both money and time, having an import agency or purchasing steel from steel manufacturers like Camasteel is the best option for your company. We offer consultancy and extra support in an end-to-end service package for those who do not want to deal with the stress of the import details on their own.
2. Learn the government policy for buying steel through import from China.
In our previous articles, we talked about the China steel production industry, which boasts a capacity that is world-leading. This led multiple countries to impose anti-dumping tax on Chinese steel supplies to preserve their local steel industry. It is important that you check if your local government has this kind of policy in place If you want to import steel from China. If there is no tax, it means that the Chinese steel products are the most competitive in the market and it is more advantageous for you to go ahead with the process. On the other hand, if a tax is present, the next best step is to compare the price (including tax) to local steel price and decide from there.
It is key to remember to investigate downstream products' prices to see whether it is possible to avoid the tax by importing semi-finished or finished products instead. You can read more about how to Import steel from Chinese manufacturers in our case study article, where we cover how we helped one of our clients in the Philippines to import pre-painted galvanized steel from China.
3. Find 3-5 potential suppliers to buy steel from
Disruption of the global E-commerce development has meant there is a boom in service and product providers on the worldwide web. Miscellaneous suppliers can be found through platforms including: search engines, social media and B2B marketplace.
During the market investigation, is is better to surf the suppliers' website, learn their products specification and know about their relevant qualification and choose 3-5 suppliers for your considerations, taking your investigations a little further.
Steel supplier selection process
4. Send enquiry to the steel suppliers
Assemble a structured enquiry detailing the steel products, the specifications and the use case for your needs. This information can then be sent over to a Chinese steel manufacturer or Chinese steel supplier of your choice. At Camasteel, once we receive an enquiry, one of our industry experts will respond to you quickly through your contact of choice, whether that be by email or phone. It is important that you monitor the speed and accuracy of each supplier to ensure you get the best value for your money when you buy steel products from China.
If you find that 3-5 suppliers are not enough or you do not feel confident with their estimates, contact around 2-3 more to have a broader option. The key piece of advice we would offer you here at Camasteel is that you should use a company email address if you have one, detailing your needs, pains and use case. Be as concise as you can whilst providing all relevant details to ensure an efficient service; it also presents you as a real and valuable buyer, rather than someone who is just browsing or has little real interest. Secondly, try to know the difference between FOB and CIF, or go for a supplier like Camasteel with consultants who can understand this and other trade terms, so prices can be compared on the same basis.
Supplier selection criterion
5. Learn the package and freight of your finished or semi finished steel product
If you choose to adopt the FOB trade term to import steel products from Chinese steel manufacturers, you will need to find the freight forwarder independently; this is so you can ask them to quote the freight price and then opt for the best one. You also need to know different kinds of packages such as: containers of varying size, bulk transportation, bags, drums etc. The packaging does not only affect the freight price; it is also a direct determiner of the security of the goods. It is therefore important that you push dialogue with your supplier regarding the safest package methods. Then, you may ask the forwarder to offer the best price for your chosen method.
6. Steel import payment and delivery terms
Once a quotation has been given to you by the suppliers, payment terms can be discussed, along with delivery times. You may exercise buyer power in order to negotiate better payment terms for yourself. There is plenty of competition in the steel industry, meaning buyer power is strong, meaning they are in a prime position for negotiation. Moreover, aside from aspects surrounding payment, different delivery time, with it being dependent on their production capacity and production plan. It is also important to collect relevant details before finalizing your decision surrounding the import.
7. Complete the contract and prepayment for your steel products
After you compare the price, payment and delivery time as well as other aspects from several suppliers, go for the provider who best suits all your needs and have them send a contract and invoice.
Invoice for Steel Product                 Contract agreement
The contract and invoice will ideally be very concise and detail all you have discussed regarding the steel product. Instructions. Don't expect you can get the best deal from every perspective. For example, there may be a deal with a better price, however the delivery time may be significantly longer.
8. Once steel production is finished, make the balance payment
The production time and delivery time vary according to different suppliers; during this time, you'd better ask the supplier to report you the progress to avoid any case that influences the delivery time. After the supplier has notified you that your steel products are ready, then you need to make the balance payment and ask the supplier to deliver the goods. If you use another payment term, you can change accordingly. If you impose great importance to the quality inspection during the production, ensure that you appoint a third-party-inspection company to help you inspect the goods quality during the production and delivery.
9. Ensure your steel makes custom clearance.
Now it's time to wait for your steel products to arrive! This is the most relaxed part of the process - and if you picked the right steel supplier it certainly will be easy for you! During this time, you should also appoint a custom clearance agent to take care of relevant issues including importing tax for you, otherwise you may have to do them independently. If this is the case, have no fear! Contact us today and one of our consultants will be happy to advise you about your local guidelines and guide you through any necessary processes.
10. Receiving your finished or semi-finished steel product
Once custom clearance and tax payment is complete, your goods should be delivered safely to your shop or warehouse. Upon receiving the goods, be sure to inspect the goods including the packaging, product type, quality and quantity twice over. If you are happy with the results, then you are all finished! However, should anything be incorrect or if you are dissatisfied, it is important to take a photograph immediately as evidence and contact your supplier to make a claim. The supplier should have after-sales support available to you.
Delivery of steel products
Our steel can be shipped in bulk to any port nearest to you. Before any export, we make sure to test random samples to ensure quality and specifications meet client requirements. This includes a dropping test, a hardness test, chemical element analysis and impact value test. Grinding rods developed independently have already reached the international advanced level. We also provide a mill certificate, a third party inspection report such as that from SGS before export.
What could go wrong?
Maybe you've tried to import steel products from China before, but you did not get the best value for your money; or perhaps you have never imported steel and opt for over-priced local suppliers? Our quality, reliable source of steel products and solutions match domestic and foreign demands for varied steel resources. Camasteel's international background and wealth of knowledge allows us to operate and provide bespoke steel solutions worldwide including Asia, Europe, Africa, America and others. Contact us today with your specifications and size requirements and we will help you source the right product.
Why Camasteel?
At Camasteel, we provide plenty of information to help our customers navigate with their import process and have experts at hand to help with all their needs. You can collect insights about our company on our Linkedin page and other social media such as facebook. You can find out more about international trade and different steel products, along with how to buy them and their different uses on our blog, which we post on regularly. You can also head over to our youtube channel and watch content such as this video!
The above 10 steps are essential steps needed to import steel from China. Whilst steps may vary across cases, it is imperative that all those who hope to import from chinese steel manufacturers must remember the key rise-control points to avoid loss and ensure value across the transaction. Good luck during your next International trade!